Latest News:
Looking for Volunterrs, TACA Deepavali Dhamaka on November 18, 2023 from 4.00 P.M. Onwards………….
TACA

SANKRANTHI

SAMBARALU 
Admission is free !
నమస్కారం,
Trust you all are doing great !!
Time flies so quick !! we are already planning for our first Grand Festive Celebrations of 2024, TACA SANKRANTHI SAMBARALU !!
TACA is inviting registrations to participate in cultural programmes for Sankranthi Sambaralu 2024.
Please find the below link to register by 10th December.
 Registration For Cultural Programmes
Important Note: Please note that the opportunity to the participants will be given in the order of TACA Life members / Sponsors / Annual members.
Save the Date 2024 January 13th.
Please reach us at [email protected] for any queries.
If any questions regarding Voluntary, don't hesitate to contact Vani at [email protected] or call/text 647-302-6519
Admission is free !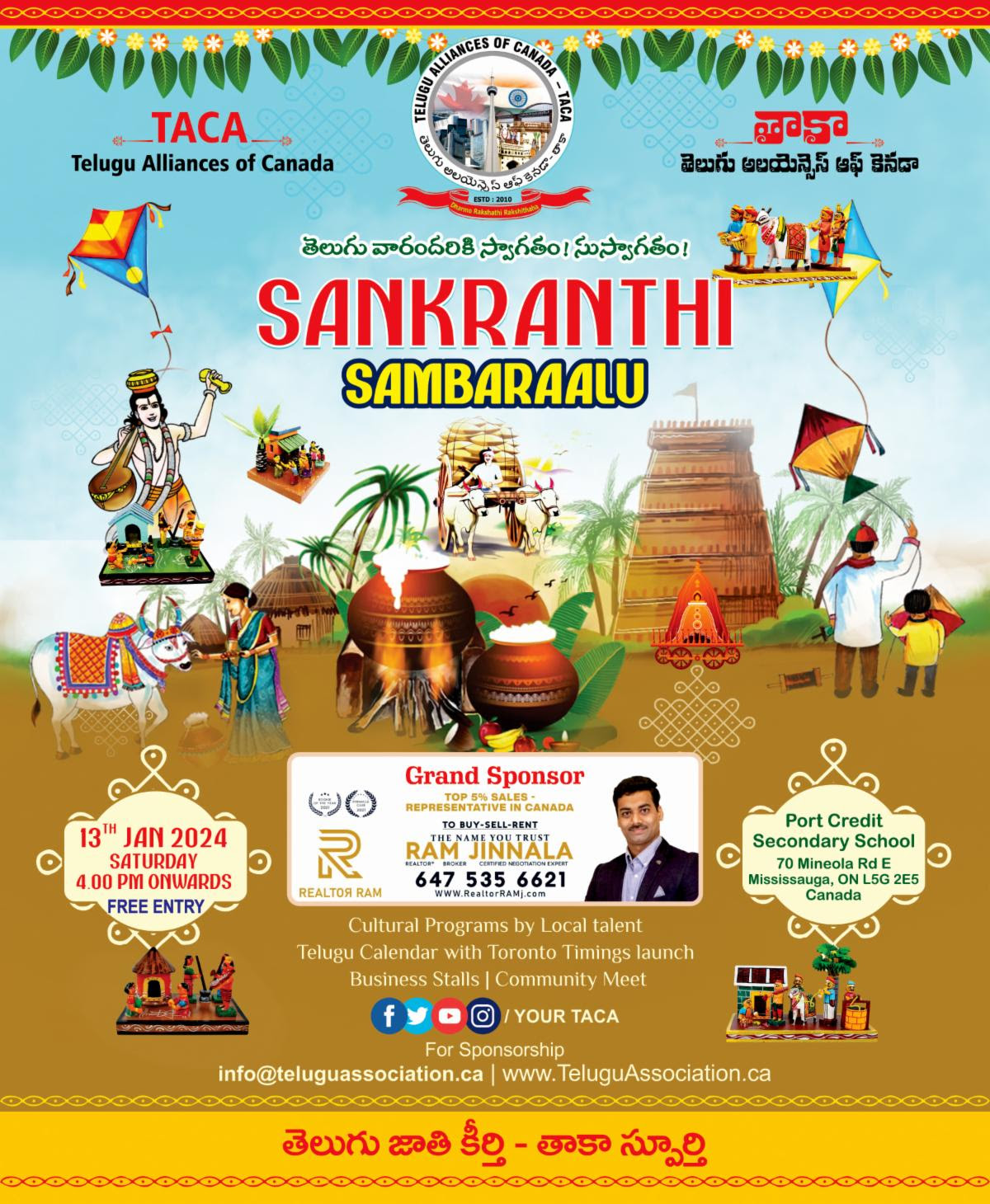 For any enquiries, please contact us @ [email protected]
TACA Thanks you all for making Diwali Dhamaka a huge success !!
Please find the below links for Pictures, videos and media coverage:
Media Coverage:
TACA celebrates all festivals with the same zest !!
Christmas Celebrations 9

th

 December 2023!
Please do not forget to RSVP to attend Christmas Celebrations.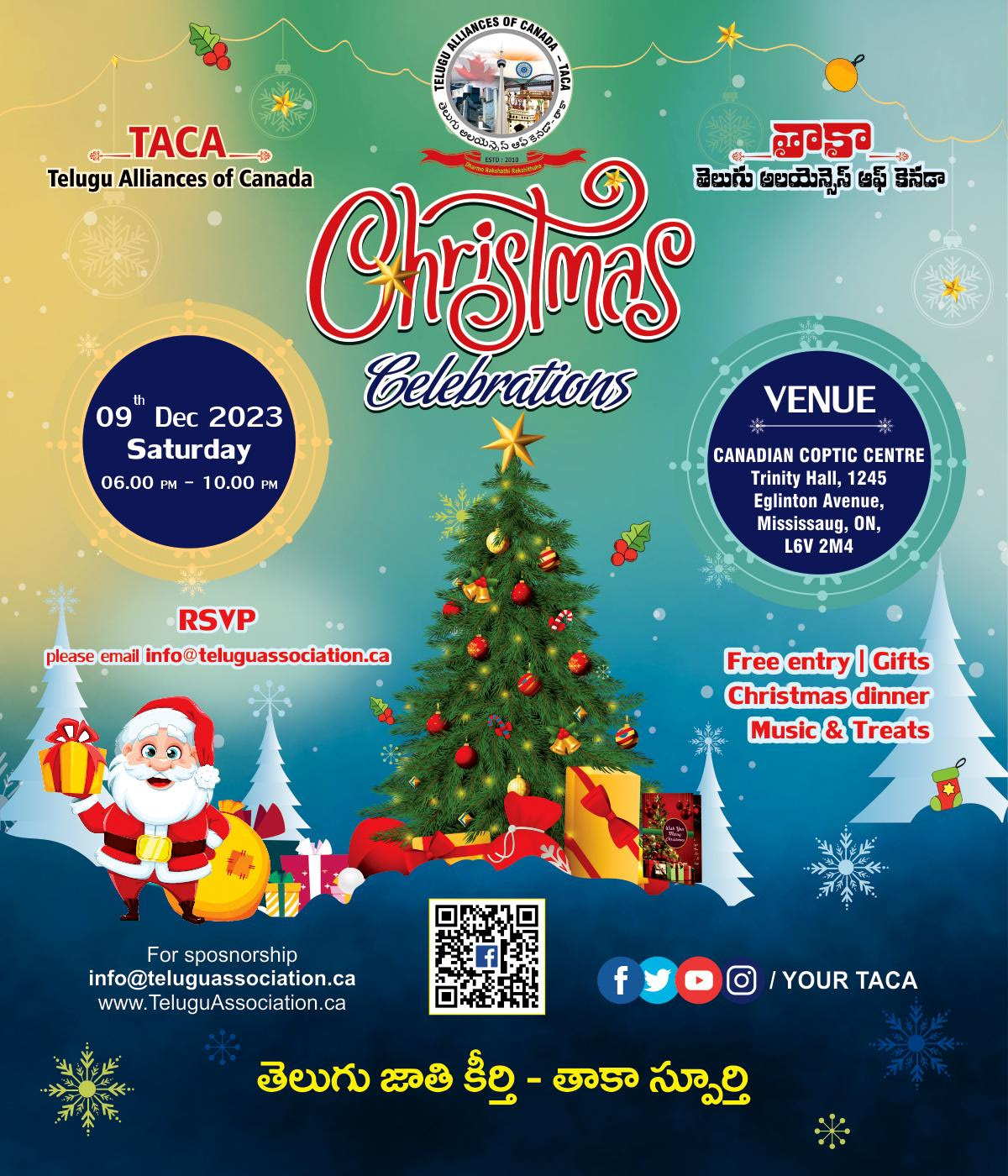 TACA is always grateful to all our esteemed sponsors for their continuous support.
Please reach us at [email protected] for sponsorship queries.
Sincerely,
Prasanna Tiruchirapally
General Secretary, TACA
TACA's
10th Anniversary Celebrations

are currently

postponed

Due to Covid Pandemic
Stay tune for more updates