Latest News:
10th Anniversary Celebrations…దశమ వార్షిక మహోత్సవాలు Postponed to a later date due to COVID-19 Pandemic……
COVID-19 – Resources Update……
TACA Diwali Dhamaka- October 29, 2022 4.00 PM ONWARDS……
 
Greetings !!
It's Christmas Time !!! TACA Invites you all for "CHRISTMAS CELEBRATIONS" on December 10th, 2022 at Canadian Coptic Centre, The Trinity Hall, 1245 Eglinton Avenue West, Mississauga. Join us to celebrate the evening with Carrol singing, kids games, Music, group songs, gifts and Christmas Dinner. If you are interested to participate in the programs, please email to [email protected]
Entry is FREE. Please do RSVP by emailing to [email protected] on or before 8th December with Separate count for Adults & Kids (age 10 yrs and younger).  
Please check the below flyer for more details: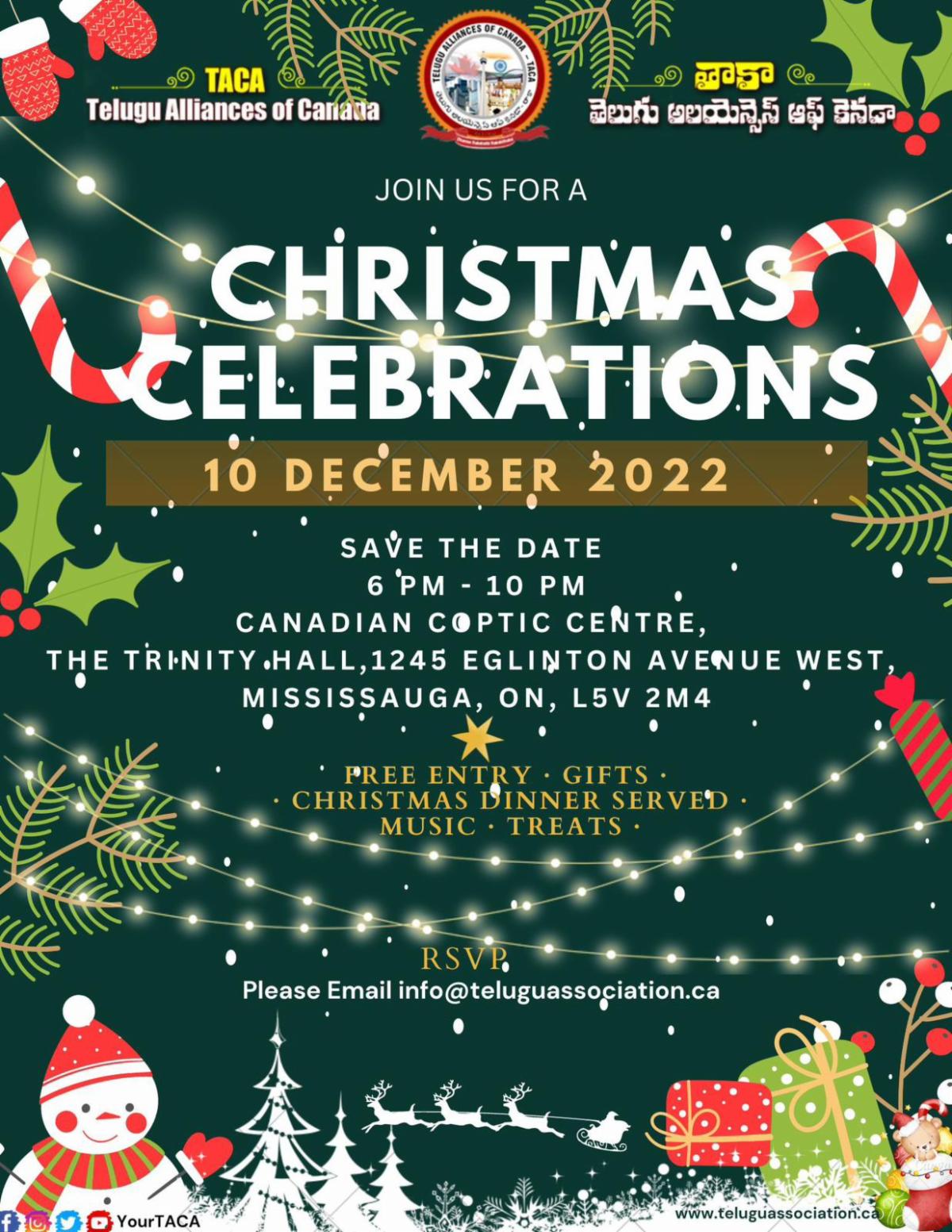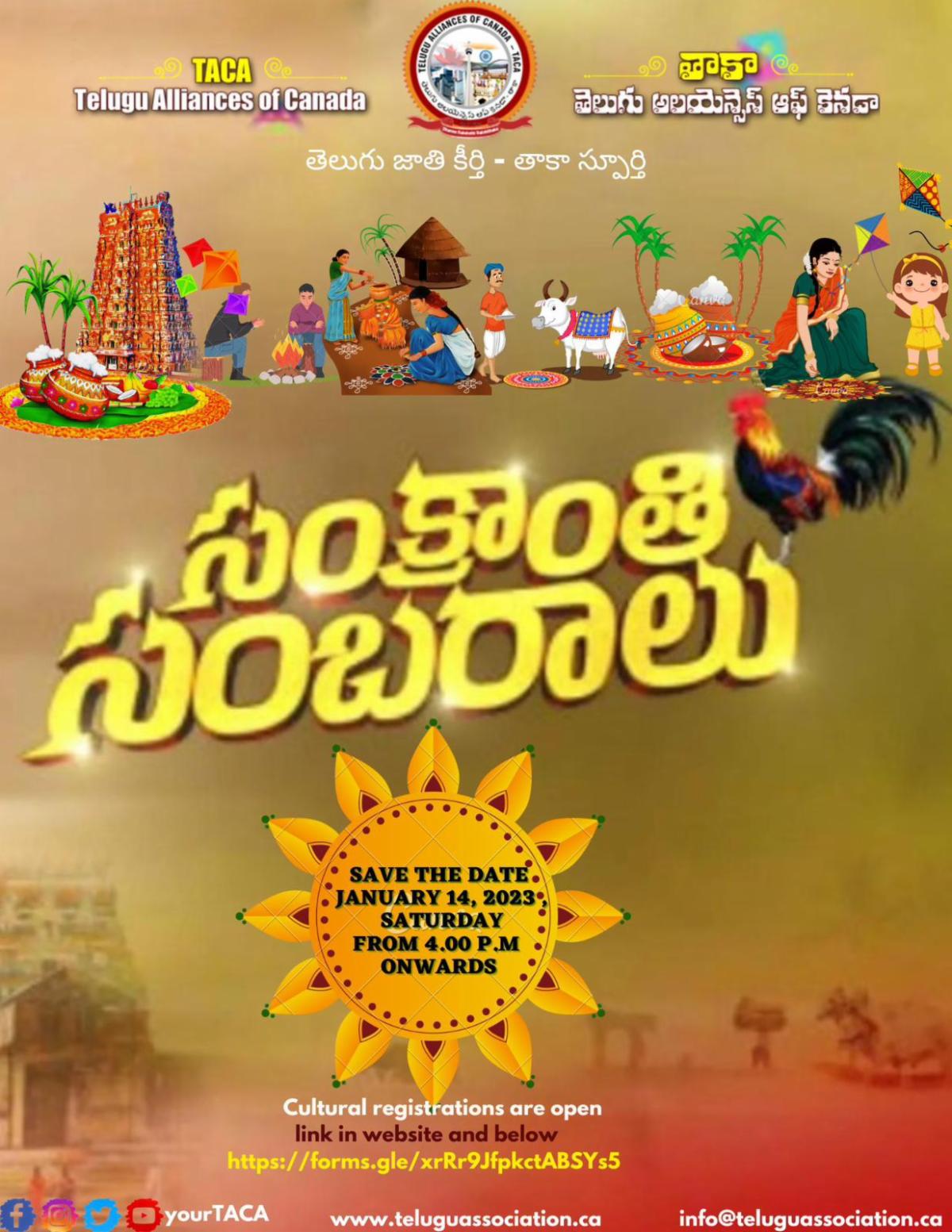 DIWALI Celebrations A GRAND SUCcESS 
A Big THANK YOU for all your overwhelming response and making #DIWALI DHAMAKA a Grand #Success..!! We are delighted to have your #presence and it is heartening to see the tremendous response..!! We are pleased to inform you that all the wonderful captures are available here, please click here for pics  and Videos…!! Stay Tuned for Video Updates..!!! Hope to see you all again for the next upcoming Grand Event…!!!! #yourTaca #thankyou #concert #Canada #Telugu. And Media coverage here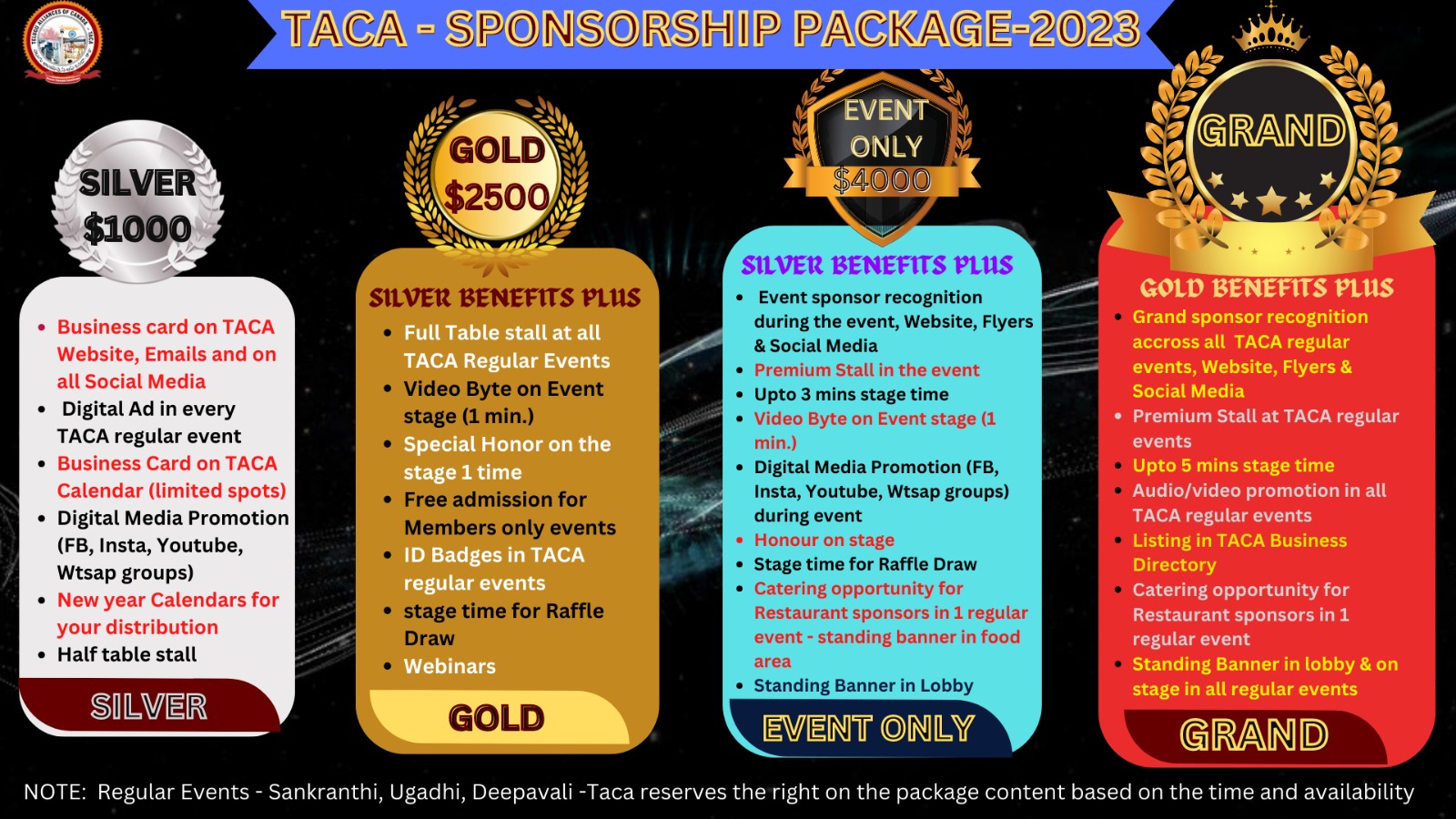 Past Events & News:
Thank you for all your presence & support during Sports & Panorama India Parade events.
To view photos and media for all the recent events, please click below
Hon'ble AP Speaker Felicitation
for any enquiries, please contact us @ [email protected]
TACA's
10th Anniversary Celebrations

are currently

postponed

Due to Covid Pandemic
Stay tune for more updates